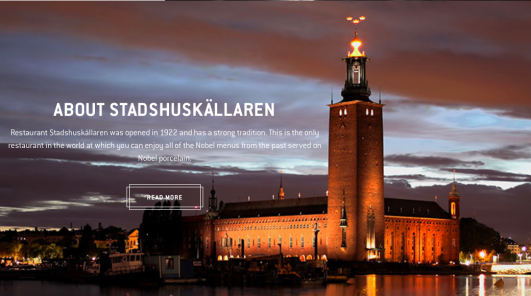 In the kitchens where the Nobel Banquet Dinner is prepared, sorting food waste for biogas production is well established.
Due to collaboration with Biogas Academy, the 2019 dinner will be the first ever cooked on biogas fueled kitchen stoves. Winner: all of us! World class sustainable leadership by by Jonas Sohlberg and Maria Stridh.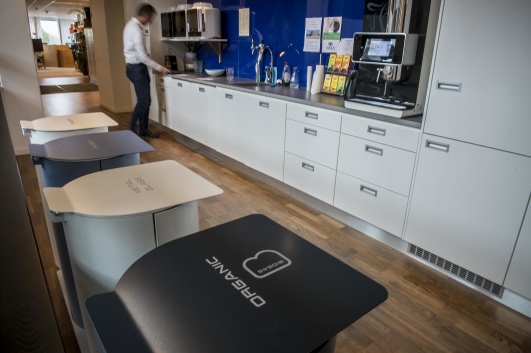 Maybe the solution comes in a paper box?
According to the Dow Jones Index, BillerudKorsnäs belong among the 10% of the world´s most sustanainable companies. Styled by Biogasakademin, the new recycling stations at the Solna office were launched in April. The same logic that places BillerudKorsnäs firmly on the Large Cap-list of the Stockholm Stock Excange, makes smart logistics and resource handling a company priority.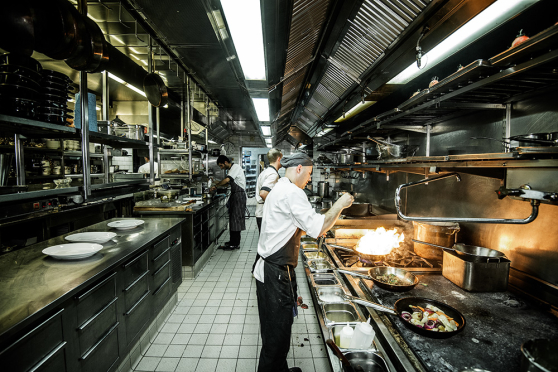 Taking "local cuisine" to the next level

Stockholm high-end restaurants Sturehof, Taverna Brillo, Riche and Luzette are all part of a smarter Sweden.
Besides efforts to enrich the local sea food menu and striving to make the most out of the seasonal game, fish and vegetables, the restaurant group Svenska Brasserier are running their stoves and ovens on local produce - biogas.
Apart from reducing their carbon footprint this increases the availiability of organic groceries in the Stockholm region since eco-fertilizer is a by-product in making biogas from organic waste. Full circle.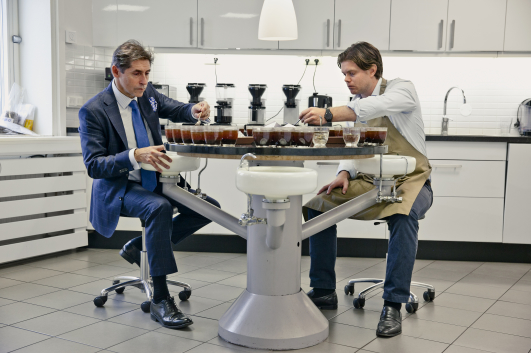 Do good, Feel good, Taste good

At Arvid Nordquist Coffee in Stockholm 12,500 tons of Fair Trade coffee beans are carefully roasted to full aroma every year.
In 2017, the coffee brand switched from using fossil gasol to biomethane. The resulting carbon footprint reduction equals that of 360 petrol cars.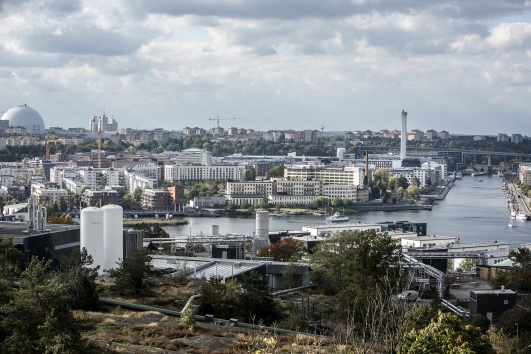 A no-brainer for every city in the world

Reducing dependency on buying and transporting fuel from other countries, Stockholm does things differently. Smarter.

An important part of the
city´s smart grid came into place when a 140 biogas bus garage opened in Fredriksdal, Hammarby Sjöstad, in May 2017.

The garage (by the chimney to the right in the picture) is linked via pipeline to the waste water plant Henriksdal (inside the bedrock in the foreground). Henriksdal sewage treatment produces enough biogas to fuel 300 buses.

Stockholm has the world´s largest city bus fleet fueled by biomethane. The city has played an important role when the Indian city of Nagpur, Lille in France, and more recently, Los Angeles are turning public transport fossil free.
In december 2017, Bangkok, capital of Thailand, signed a contract for the purchase of 500 fossil free ready city buses. Built for natural gas, but ready to go green as soon as local biogas production picks up.
Biogas Technology - making what everybody needs from what everybody has